5 Tips & Tricks for Better Web Design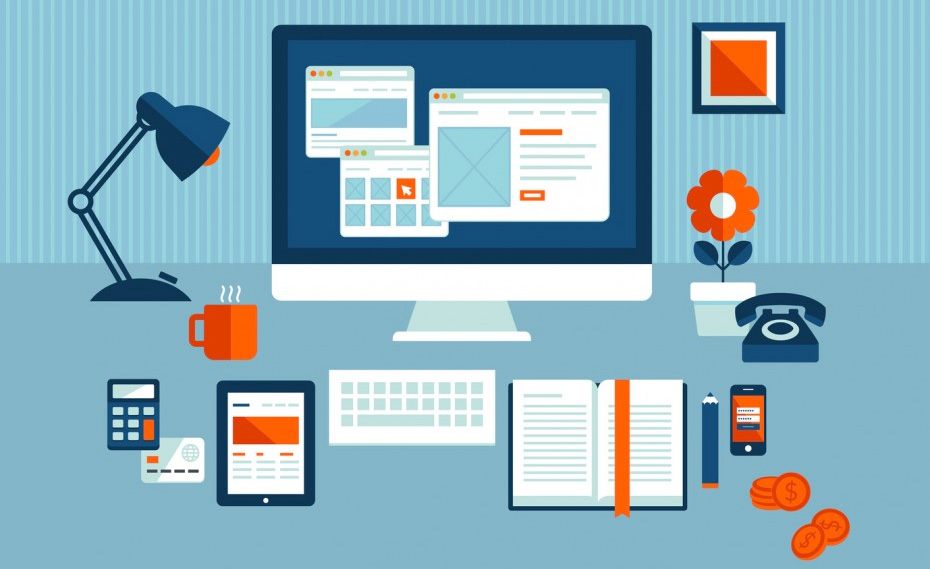 Improving your online presence is quite possibly the most important way to increase traffic and more importantly — improve sales. Today, we're going to talk about 5 tips and tricks to keep in mind when designing, or redesigning, your website. After all, you want to make a big first impression — even before you get to make one in person.
1. Clean Layout Design
Choosing a layout for your website can be a daunting task, but don't be overwhelmed with the numerous choices out there today. Keep in mind, when choosing a layout, who you are as a business, your brand and make sure you have a marketing plan. Flashy layouts are tempting, but remember, you are in a digital era and you have between five and ten seconds to capture someones attention. Aim for a clean, simple and classy layout, not boring or stale.
2. Balanced Design
The last thing you want to do is overwhelm your visitor, so keep it simple. Too many colors, interactive features, fonts — too much of anything really can completely throw off the balance of your website. Choose one font color and one accent color (for your links) that contrasts against your background color; choose one font style and maybe one header style that captures the essence of your business, but is also easy to read; and use images and videos to tease and captivate, not overwhelm. And NEVER, use comic sans or any other super stylized font, more than two font colors or styles, or anything that blinks — EVER.
3. Organize Your Content
Content is king. The whole point of your website is to communicate relevant, well-written information about your business or field of expertise to your visitors. The look and feel of your website is nice and all, but content is what keeps your visitors coming back. Here are some key tips for organizing your content:
Use big, short, catchy headings and brief summaries separated with subheadings and bullet points
Organize your content into categories — in a way that makes sense to your audience
Be consistent
Make your content quickly accessible (minimal clicks)
Keep your content fresh, you never want your site to advertise services, products, prices or locations that are no longer available or accessible. This may lead potential clients to believe you are no longer in business. Take a moment, once a month, in your hectic schedule and review your website to ensure everything is up to date. If you want to take your content to the next level, make sure you've got SEO covered.
4. Easy Navigation
Think of your navigation as a map, directing your visitors through your website based on what they care about — not what you care about. Place the content you feel is most important (calls to action, registration links, sign-up buttons, etc.) above the fold (the portion of your website that you see immediately without needing to scroll). Why you ask? Because most the time your visitors won't scroll — and if they do, you may have already lost their attention. The less clicks he or she has to make, the more likely they are to stick around. Last but most important, organize your navigation into "silos", say you offer ten services — don't just put everything in your navigation group them into a drop-down under "Services". Provide your visitors with self-explanatory navigation tabs and always give them a way to get back to your home, like linking the logo in your header.
5. Working Features
Make sure your website is functioning — links and all. As I mentioned earlier, during your monthly review of your website you should also be checking for broken links and functionality across all browsers, operating systems and most important — mobile devices. I am putting emphasis on mobile devices, according to Pew Research Center's Internet & American Life Project "56 percent of Americans now own smartphones". So while you are building and designing your website make sure your site is mobile-friendly.
Before you go, I have one last tip: hire a web designer — getting an expert involved from the start is well worth the money, time and effort.
Ready to Get Started?
We're here to help you find the right solution for your business and budget. Let us know what you need and we'll provide you with a free consultation and cost estimate. We work with companies in all industries, big or small!